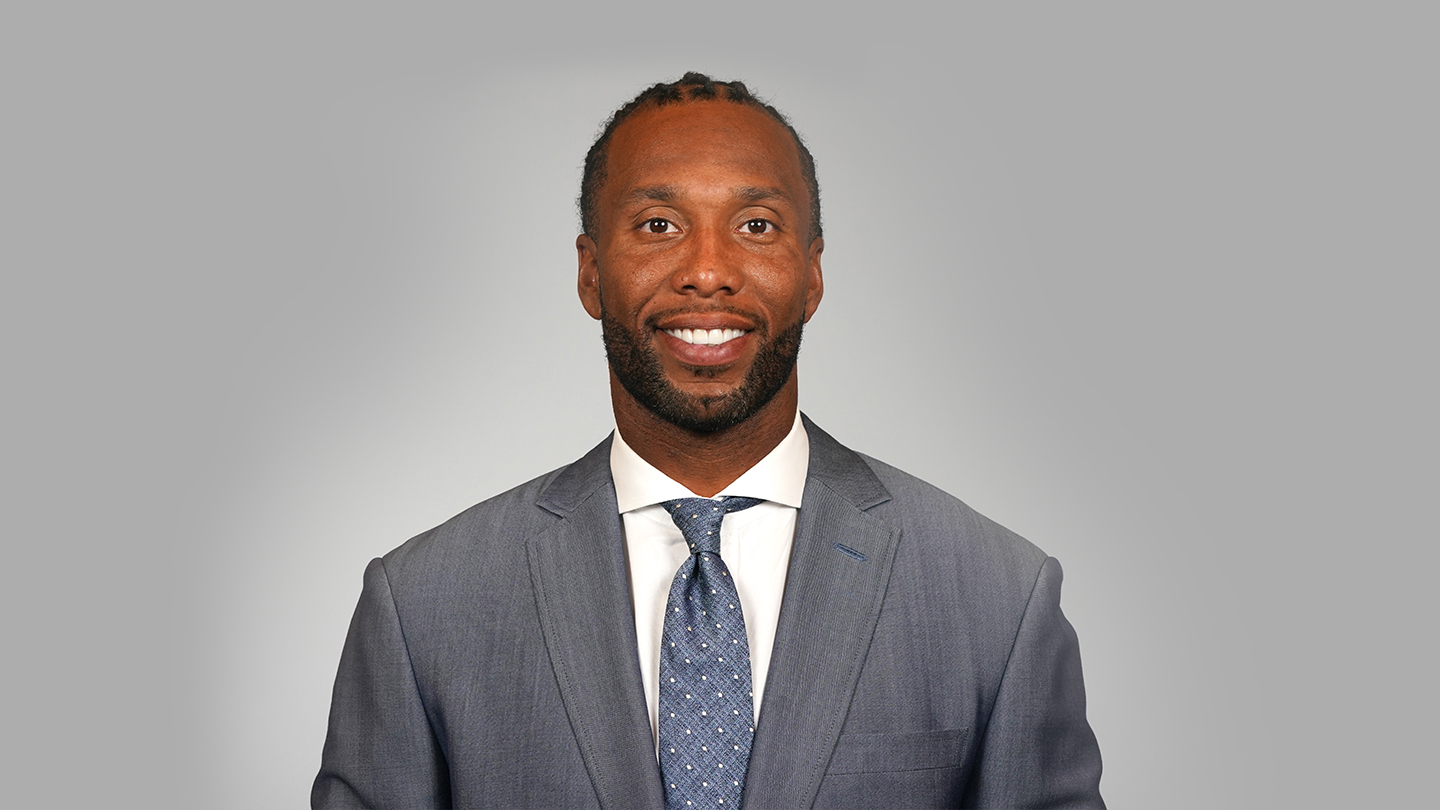 Larry Fitzgerald is a philanthropist, prominent business owner, investor and renowned professional athlete. Mr. Fitzgerald started his professional football career after being selected by the Arizona Cardinals in the first round of the 2004 NFL draft. He played for 17 seasons with the team and served as captain for 11, holding records in several statistical categories including franchise career leader in receptions, receiving yards, and total touchdowns. In 2019, he was selected to the NFL's 100 All-Time Team, honoring the best players of the NFL's first 100 years. In 2016, he was awarded the Walter Payton NFL Man of the Year Award, the NFL's highest honor recognizing the charitable work. In 2015, he was also the inaugural winner of the Art Rooney NFL Sportsmanship Award presented for great sportsmanship and integrity in competition.
Perhaps more impressive however, is Fitzgerald's work off the field. In 2005 Larry established The Larry Fitzgerald First Down Fund with the goal of closing the reading and technology gap in under-resourced schools, in addition to funding breast cancer research and support services in honor of his late mother.
Mr. Fitzgerald's philanthropic work has also included volunteering on service trips to support economic development projects in Senegal and Ethiopia and delivering hearing technology in several countries in Africa and Southeast Asia. Fitzgerald has developed strong corporate philanthropic partnerships with Microsoft, Lenovo and the Garth Brooks' Teammate for Kids foundation to make significant technology donations to schools in Arizona and Minnesota. Larry serves on the Advisory Board of Dick's Sporting Goods Foundation/Sports Matter and sponsors the University of Phoenix Focus to the Finish Scholarship Program.
Larry is also an acute business owner and avid investor; he is a member of the Phoenix Suns' ownership group and is currently on the Board of Directors for DICK's Sporting Goods (NYSE: DKS) where he is a member of the Compensation Committee and Governance and Nominating Committee.