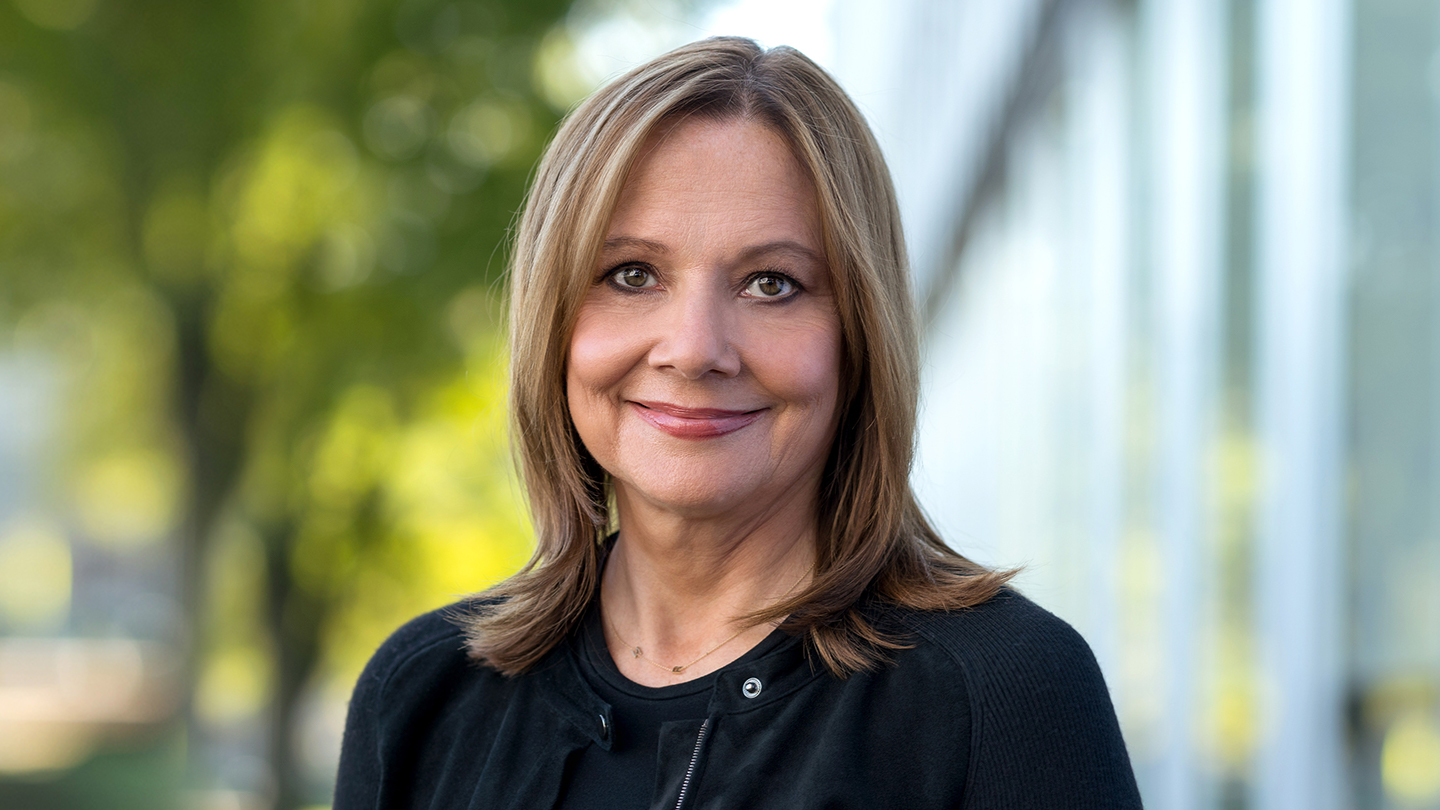 Mary Barra is Chair and Chief Executive Officer of General Motors. She was elected Chair of the GM Board of Directors on Jan. 4, 2016, and has served as CEO of GM since Jan. 15, 2014.
Under Barra's leadership, GM envisions a world with zero crashes, to save lives; zero emissions, so future generations can inherit a healthier planet; and zero congestion, so customers get back a precious commodity – time.
She is focused on improving the customer experience and strengthening GM's core vehicle and services business, while also working to lead the transformation of personal mobility through advanced technologies like connectivity, electrification and autonomous driving.
Prior to becoming CEO, Barra served as GM executive vice president, Global Product Development, Purchasing and Supply Chain since August 2013, and as senior vice president, Global Product Development since February 2011. In these roles, Barra and her teams were responsible for the design, engineering and quality of GM vehicle launches worldwide.
Previously, she served as vice president, Global Human Resources; vice president, Global Manufacturing Engineering; plant manager, Detroit Hamtramck Assembly; and in several other executive engineering and staff positions.
Barra began her career with GM in 1980 as a General Motors Institute (Kettering University) co-op student at the Pontiac Motor Division. She graduated with a Bachelor of Science degree in electrical engineering in 1985, followed by a Master of Business Administration from the Stanford Graduate School of Business in 1990.
Barra serves on the Board of Directors of the Walt Disney Company, the Duke University Board of Trustees and the Detroit Economic Club.
Additionally, she serves as the Chair and founding member of GM's Inclusion Advisory Board. She is also a member of The Business Council and a Board Member of the Business Roundtable, where she chairs the Education and Workforce Committee and a subcommittee by the same name for the Special Board Committee on Racial Equity and Justice.